The Royal British Legion Twickenham is situated just 5 minuites from Twickenham town centre and 20 minuites from Twickenham rugby stadium. The Club is just across the road from Twickenham riverside and the war memorials.

The Royal British Legion Club has been in this location since 1930 and is set in a beautiful rustic building.

The Club is a place where former soldiers and their families first gathered to socialise and enjoy get togethers but is now open to all members of the public.

Contact us at the address at the bottom of this page.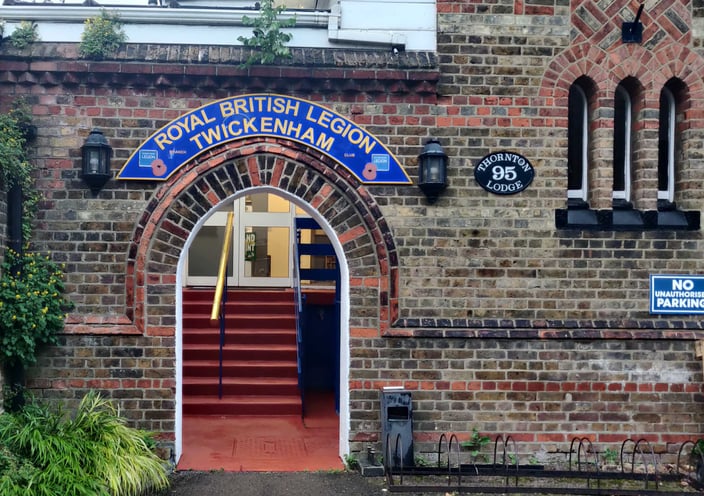 Officers
President - Mr Robert McLintock
Honorary Vice President - Mr Tom O'Neill
Chairman - Andy Hance
Vice Chairman - Mrs Diane Gellner-Ward
Treasurer - Mark Gellner-Ward
Secretary -Ms Jacqueline Morse-Woolford
Committee Members
Mrs Betty Bedward
Mr Dennis Warden
Mrs Ellie Warden
Mrs Frances Harrison
Mrs Marion Thornton
Mr Jim Moore
The Royal British Legion, Twickenham
95 Popes Grove,
Twickenham, Middlesex, TW1 4JT,
Tel: 020 8892 6728
Email: rbltwickenham@hotmail.co.uk
Opening Times:
Mon - Fri: 12:00 - 15:00 and 19:00 - 23:00
Sat: 12.00 - 23:30
Sun: 12:00 - 19:00